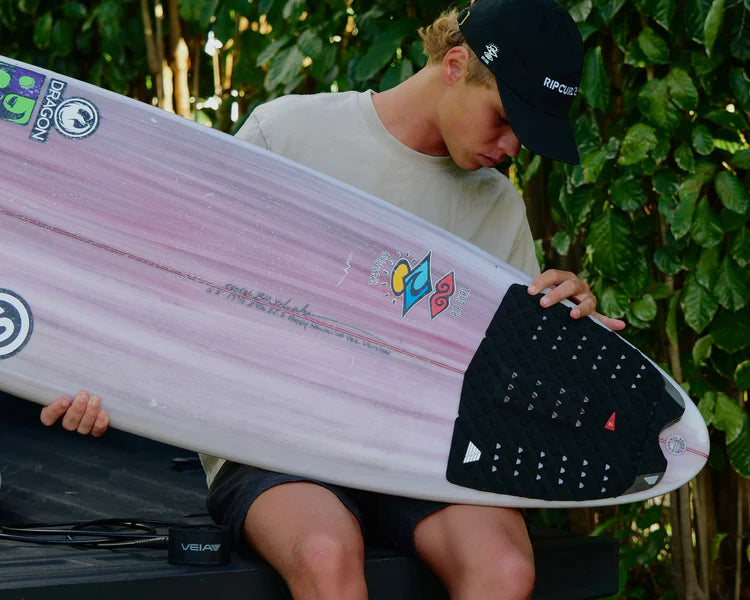 Luke Swanson
Raised on the North Shore of Oahu, in some of the world's best waves, Luke has had the unique opportunity of fine tuning his surfing alongside some of the most influential surfers of several generations. At only 19, Luke has made an impression globally through both his power surfing and his next level airs that push the envelope of modern surfing.

At VEIA we are stoked to have Luke providing valuable feedback and to help integrate his high level performance into everything that we make.
Explore VEIA Products
Everything for your next session: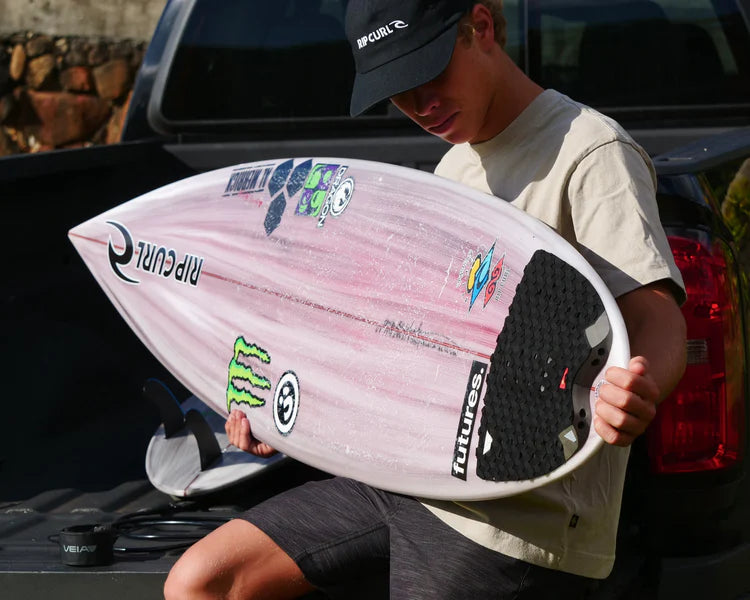 Traction built for progression.
Designed to keep your feet on and your tail light to get tail high. Explore traction built for every session.
Explore VEIA Traction