John John Florence
Born on the North Shore of Oahu, John John Florence has always had a deep connection with the ocean.
From a young age, it was apparent that John John was clearly a surfing talent that is only seen once in a generation and he has lived up to every expectation and then some. From 2 Back to Back WSL World Titles to winning the legendary Eddie Aikau Invitational as well as countless Surfer of the Year accolades from nearly every publication on earth, his legend continues to grow while staying one of the most humble people you will ever meet.
John's life is all about exploration and performance, and we are proud to partner with John John in helping him develop tools that can help continue to push his surfing as well as enhance his travel experiences getting his boards where they need to go.
We are happy to partner and encourage his ambitions and unmatched feedback to push our products as far as they can go so you can enjoy them as much as he does .
VIEW ALL JJF GEAR
John John is currently using:
Everything for your next session: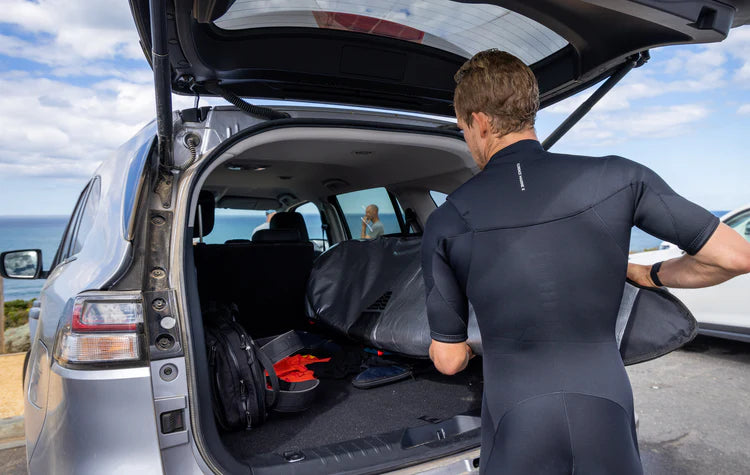 Your new daily bag is right here.
The most useful bag you will ever own. From the side of your bike to short plane hops on strike missions, the JJF Day Bag will be the one you use daily.
JJF Day Bag 6'6